Strategic Management | Stakeholder Engagement| Policy and Regulation | Foresight and Futures | Financial Markets | Economic Development | Regional Development | Community Development | Business Development | Entrepreneurship | Customer Centricity | Gender Lens | Research
Kate WIlliams
Collective Approaches for Economic Participation
Kate is energised by community-driven social change and recognises that  strong localised economies can play a central role facilitating improved ecological, cultural, and social outcomes. Skilled in facilitation, design, and stakeholder engagement.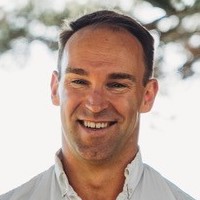 Shane Arthurson
Financial Modeller
Shane's first 20 years has been in banking and investments, primarily for infrastructure assets in Australia and America. He is now focused on social impact, being on the frontier of a revolutionary shift and designing capital structures of the future, that are more transparent, just and inclusive.
We have a team of associates and partners we work with closely and who join us on projects.
Prof. Michael Askew
Future Together Group
Dr Michael Askew is a research analyst, educator and socio-environmental planner with expertise in the coordination and delivery of sustainability strategies, social and environmental assessments, and education programs.
Jane Hudson
Strategic learning and development
Jane Hudson is an experienced learning and development professional with over 25 years of experience designing, developing and delivering organisational learning solutions. Her work includes developing and implementing strategically aligned learning and performance solutions; creating customised, experiential learning programs;  providing strategic learning and development advice; and conducting behavioural assessments.